Episode 1
Brittany Howard
test test test
Launch the best employee survey in minutes.
Emprising™ is easy to use, no matter who you are.
Reach your people wherever they are.
Responding to the survey is quick and easy on phone or laptop.
Enjoy unlimited administrators, 40+ free languages and more!
Make strategic business decisions with Emprising
Hear how Great Place To Work's employee survey platform yields the data and insights you need to make more strategic business decisions, improve employee experience, and build a great place to work for all.
"Through research and many years of studying what really matters in organizations, Great Place To Work has decoded what really makes a difference."

Josh Bersin, HR Industry Analyst
Measure more of what matters to you
It's easy to create a survey as unique as your business.
Get feedback by department, manager, location and more.
Take a snapshot of your people with quick and easy pulse surveys.
Unlock insights you need to take action
Emprising's people analytics tools are powerful and intuitive.
Slice and dice results with heatmaps, demographics and statement breakouts, employee comment analysis and more.
Track significant changes over time with Trending.
Download customized data spreadsheets, employee comments and more.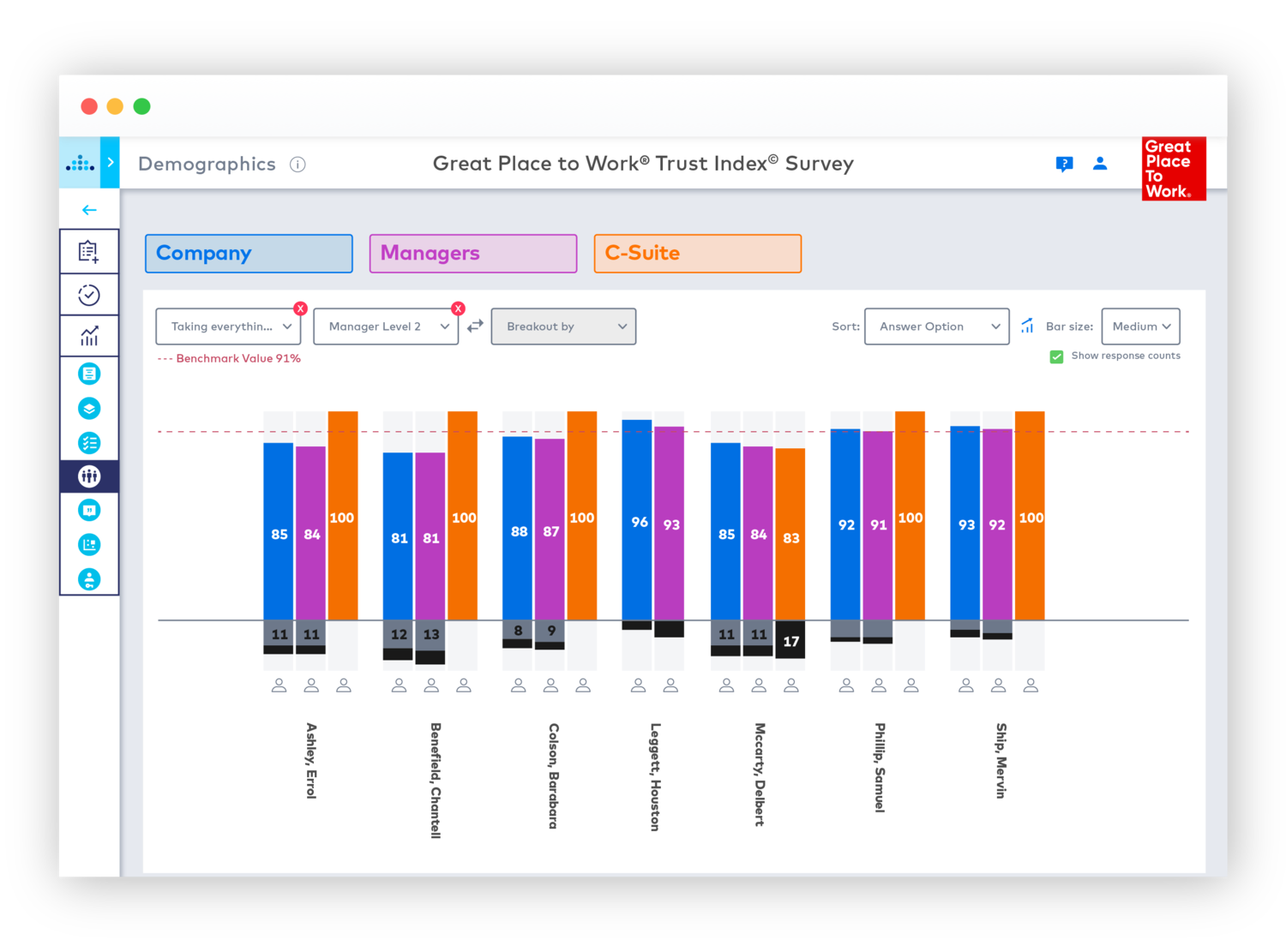 See how you stack up against the Best
Get the most accurate benchmark data in the industry.
Compare your culture to our Best Workplaces™ for Women, Millennials Diversity and more.
Measure your results against the Fortune 100 Best Companies to Work For®.
Emprising™ is trusted by thousands of the World's Best Workplaces™
Ready to survey your employees?
Reach your people wherever they are
Track significant changes over time
Compare your culture to our Best Workplaces™
Empower every leader to make data-driven people decisions
Thanks for reaching out!
We'll contact you shortly to get started.
Empower your people with Manager Access
Managers make or break your employee experience. Show them the impact they're having with Manager Access.
Easily give your managers access to their results and analytics tools.
Empower every leader to make data-driven people decisions.
"Everyone has employee feedback data at their fingertips through Emprising™ Manager Access. It creates a foundation for us to have data-based discussions around the things that matter most to us. And, it gives us a quantitative way to measure the success of the actions we take."
Katelyn Gendron, Great Place To Work® Program Manager, WEX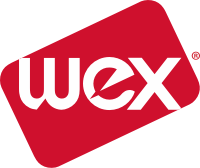 "We use the Great Place To Work® Emprising™ platform to survey 30,000+ team members around the world. We like that regardless of your skill level, it's easy to use, it interfaces with our platforms, and we can slice and dice the data any way we need to."
Pam Meiners, Senior Director, Recognition, Hilton
"We really like Emprising™ because it enables you to customize the survey, get your team members' honest feedback, and gives you data that you can work with. It is easy for our team members to use, but has enough meat to it that it is actionable."
Mary Curtin, SVP of Administration, 4imprint
We're here to help you every step of the way
Tired of struggling alone? With Great Place To Work®, expert teams of real humans are here to tell you everything you need to know.
Your Customer Success Manager and Culture Coach will help you design, launch and understand your Trust Index™ survey.
Unlimited on-demand Help Desk support and Knowledgebase.
Enjoy exclusive access to Culture U™, our free customer product training and culture education program.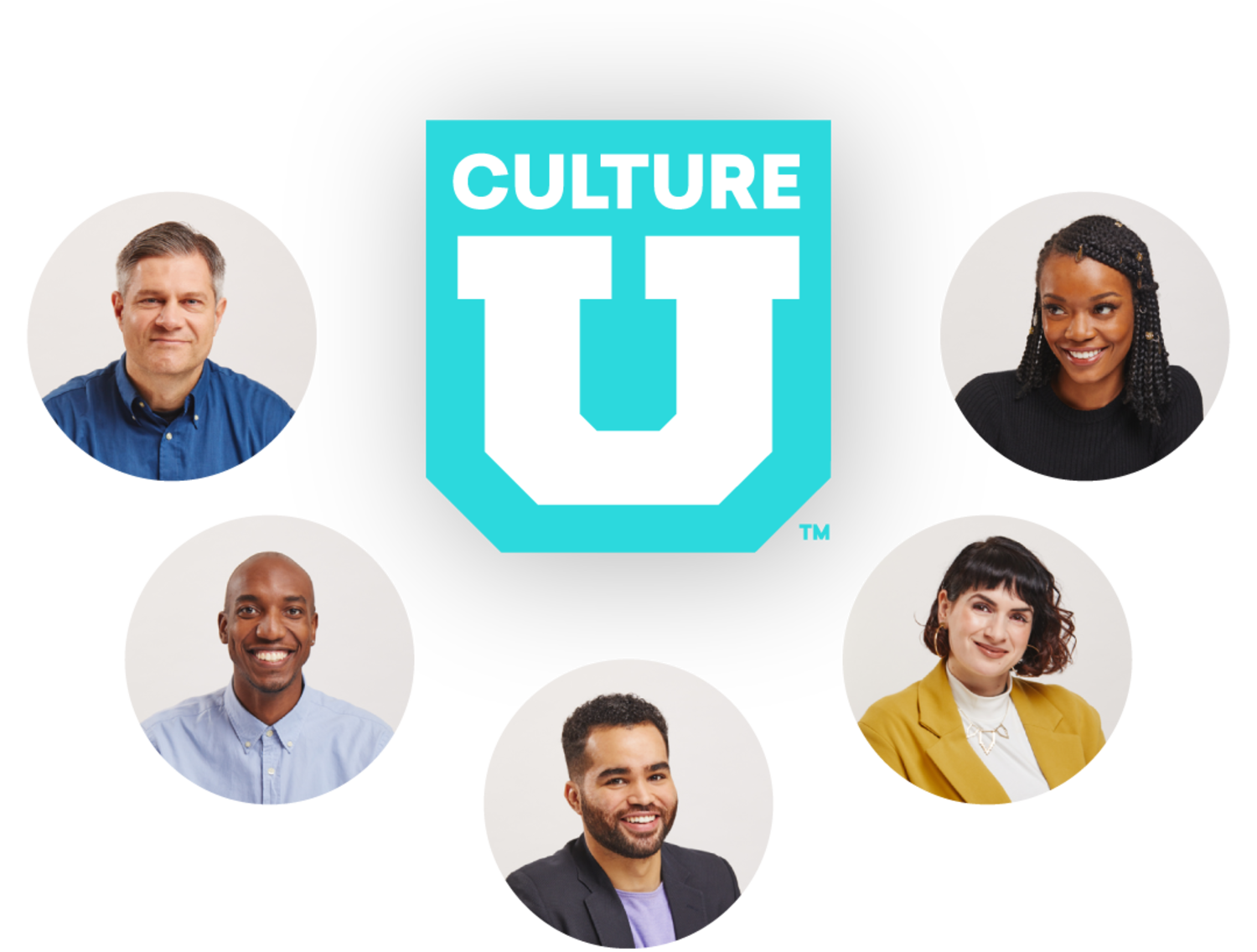 In a scary world, your data is safe with us
Keeping your survey data confidential and safe is job one.
Emprising™ is built to the highest GDPR security standards:
- European Union 2016 General Data Protection Regulation (GDPR)
- California Consumer Protection Act of 2018 AB 375 (CCPA)
- US/EU and US/CH Privacy Shield
- Full details in our Privacy Policy
Great Place To Work® is the trusted advisor and partner to the world's largest multinational corporations in 60+ countries.