Join the "Pledge 1%" Movement
Are you going to the 2016 Great Place To Work Conference in San Diego? Salesforce is excited to plan and sponsor a new event that enables all conference-goers to help children in need.
This year, in partnership with nonprofit Project Night Night, Salesforce and Great Place To Work® employees will lead conference attendees in packing "Night Night Packages" for San Diego's homeless children.
Join us on Thursday, April 7, and Friday, April 8, at the Great Place To Work® Conference (in the Harbor Foyer) to make a difference in the lives of disadvantaged children. Get hands-on and help us prepare 1,500 tote bags (each with a new security blanket, an age-appropriate children's book, and a stuffed animal) for children at the local shelters in our conference host city of San Diego. By providing these comforting objects, we will be helping to reduce trauma and advance the emotional and cognitive well-being of these disadvantaged children.
The Pledge 1% Movement at Salesforce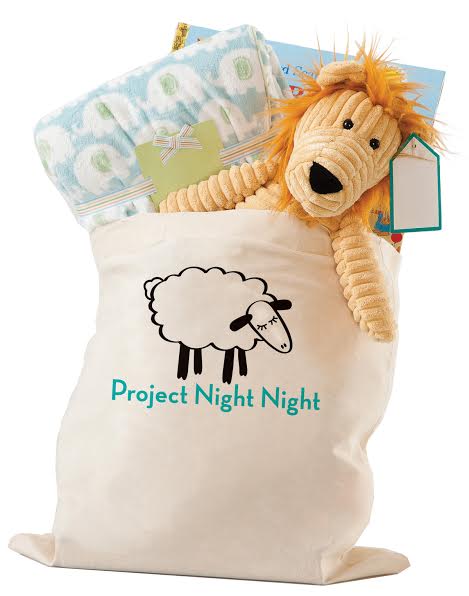 During the activity, you'll also have a chance to learn more about a philanthropic program that is close to our hearts -- the Pledge 1% movement. When Salesforce was founded, our leaders wanted employees to feel a purpose beyond profit, so we committed to giving 1% of our product, 1% of our equity, and 1% of our employees' time to serve our communities around the world.
Since creating that model, many other Great Places to Work, including Atlassian, Google and Cadence, have adopted all or a portion of the 1-1-1 model. We believe philanthropy is a crucial part of making a "Great Place To Work," and Pledge 1% is an effective method for weaving it into the fabric of your business model.
We look forward to seeing you at the conference and to giving back with you. Together, we can make a difference in the city that is welcoming us for the conference, San Diego.
Not going to the Great Place To Work® Conference, but inspired to see what your 1% can do for your company, your community and our world? Take the pledge today to join a network of like-minded peers and begin your journey to building a culture of giving back at www.pledge1percent.org.
Jennifer Johnston is Senior Director of Global Employer Branding at Salesforce.
---